OVERVIEW
Starting at $9,195.34
At under 1100lbs and available in 5, & 6 foot wide and also 8, 9 & 10 foot long configurations. These handcrafted trailers are built to provide years of enjoyment and a "beauty" that will turn heads whether it's towed behind a modern or classic vehicle. It also has the versatility to be towed behind any size car to your favorite camping spot. Its size & weight eliminate the need for electric brakes or extended mirrors.
*Shown with optional Premium Kitchen Package & LED Reading lights
If you would like to purchase only a few added features and not the entire Premium Kitchen or Home Comfort Package, see the individual options below, and include the ones you would like built into your quote under the "Notes" section when filling in your contact information.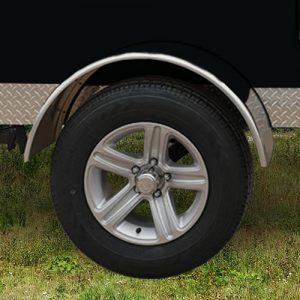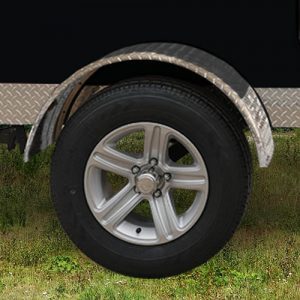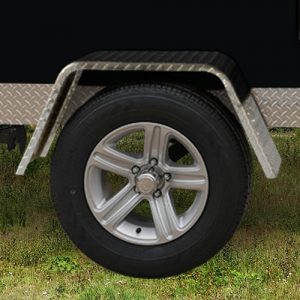 *Stained Oak Exterior
*Indoor/Outdoor Carpeted Flooring
*Tinted Windows
*14″ Alloy wheels
*AGM Deep Cycle Battery
*Stained Cabinets & Interior
*Steel Frame
*Diamond Plate Exterior Trim
*LED Light Package
*Digital Battery Voltage Display
*Reading Lights
*Diamond Plate Storage Box
*3 Speed Reversible Roof Vent
*Rear Stabilizer Jacks
*1″ Insulation Sidewalls and Roof
Inside Width: 58.125″
Fender to Fender Width: 80″
Inside Height: 46″
Exterior Height: 74″
Min. Overall Length: 11′ 8″
Receiver Size: 2″
GAWR (Axle Rating): 1980 lbs.
Roof Vent: 14″ x 14″
Rim Type: Alloy Aluminum
Curb Weight: 1000 lbs.
Tongue Weight: 180 lbs.
Tire Size: 205/75/R14
Frame Type: Steel
Premium Kitchen Package [$632.43​]
Sink w/Exterior Drain
2 Burner Stove
Propane tank and holder.
Savings of $144.85
Individual Options:
[$455.34] Burner Stove w/ propane tank and holder
[$321.94] Sink with exterior drain
[$45.94] Battery Voltage indicator
[$114.94] 15″ Wheels
[$287.44] Full Size Spare and Carrier Mounted
[$195.44] 2″ Receiver Hitch
Home Comfort Package [$2242.44]
Air Conditioning
TV w/DVD Player
LED Reading Lights w/12v plugs
Tri Fold Premium Mattress
3 Speed Vent
Savings of $224.07
Individual Options:
[$914.25] Air Conditioning
[$459.94] TV w/ DVD player
[$114.94] LED Reading lights w/12v plugs
[$689.94] Tri Fold premium foam mattress
[$287.44] 3 Speed vent w/ Thermostat
[$344.94] 3 Speed vent w/ Rain Sensor
[$345.00] Under Floor Storage
BUILD AND PRICE QUOTE
These are our set options, if would like something that is not on this list please contact us for pricing.