— About OK Schooners —
Started in Broken Arrow OK, our hand-crafted teardrop trailers are built one at a time. We do not mass produce or use assembly lines. Our goal is to provide our customers with a quality custom built teardrop at a reasonable price. Compare us to our competitors and you will find that our quality and workmanship is far superior at a better price.
When most guys are retiring, John got inspired to build the best teardrop camper in the industry. OK Schooners was born in 2013 out of John's original desire to build his own trailer. As it happened, the trailer he built for himself was sold before he could complete it. He is still trying to find the time to finish his own trailer because he just cannot seem to finish before someone offers to buy it.
John attributes his lifelong love for woodworking to his High School Industrial Arts program and the instructor who mentored him.
From that time forward John has keep his standards of workmanship and quality as something he knows would have made his mentor proud. The success of OK Schooners has grown primarily due to the quality of trailers produced by John and his crew.
Today so many things are made overseas or manufactured with a cookie cutter approach. But for John Sebring, old world craftsmanship is built into every step of the process. This way he can build the best teardrop campers on the market. Every detail is a custom effort to see that his customer's needs, and desires are met.
John has a vast experience in several businesses and vocations. From late 1972 through June of 1982, John proudly served in the US Navy during the last part of the Vietnam War. His professional experiences that expand over 40 years from his 10 years in the Navy to his time serving some of the most prestigious hotel chains in the country. His experience as Chief Mechanical Engineer and a Navy Veteran show up as quality in every Ok Schooner Trailer that he builds. By building a quality all wood, aluminum and steel custom-built tear drop trailer, OK Schooners is one of the fastest growing companies in Oklahoma.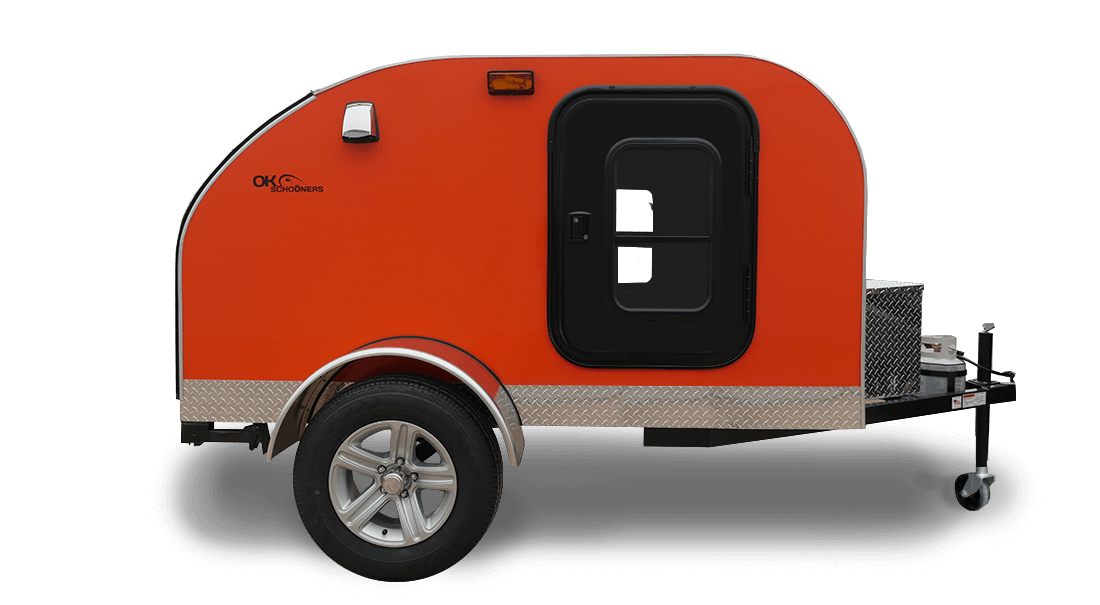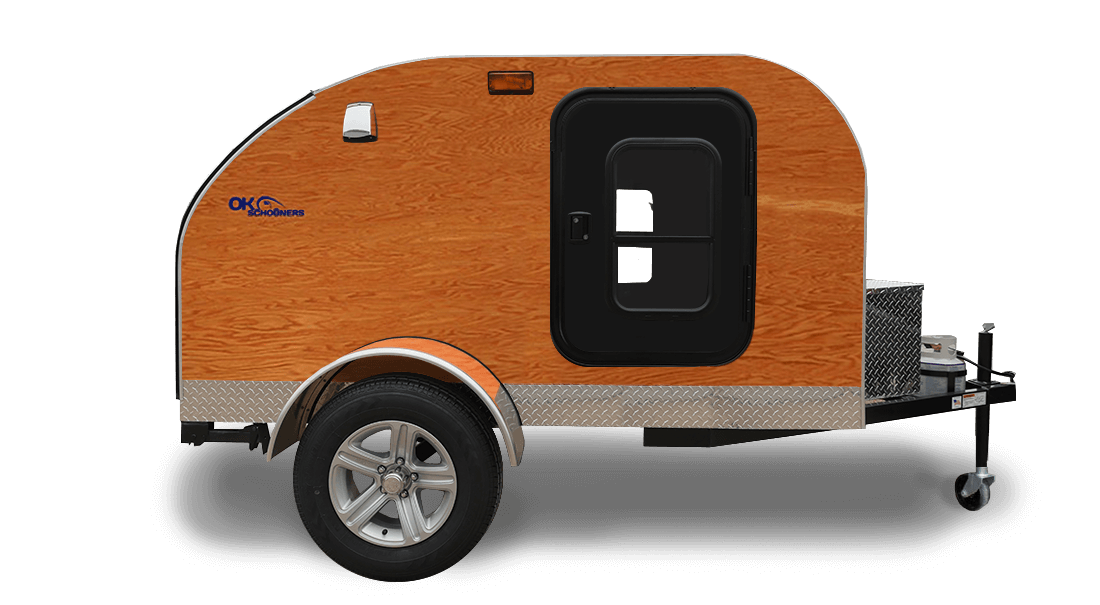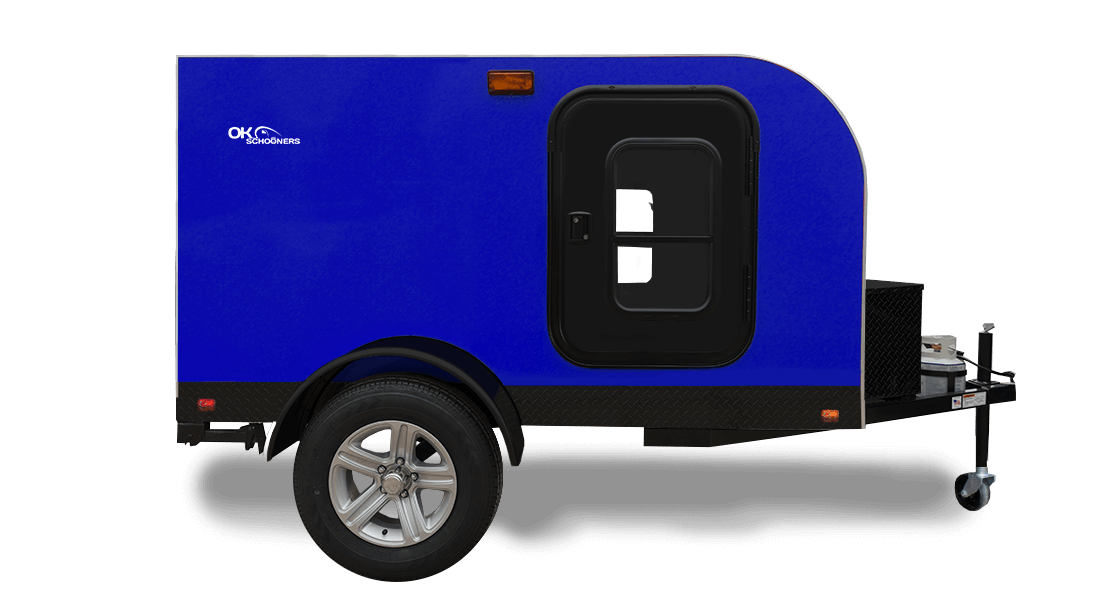 We build all of our trailers from scratch, including the frame itself. We use only the sturdiest of materials, starting with 11 gauge, welded, rectangular tubing, with a Rustoleum paint finish. OK Schooners is a registered manufacturer with the Department of Transportation, and everything is built to DOT Standards.